the career break traveler's handbook
Make your dream trip a reality today!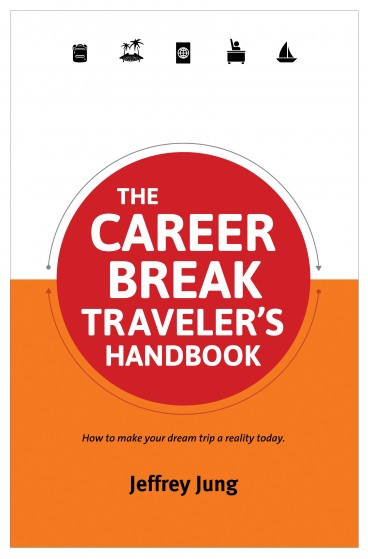 "When I left my job, the term "career break" didn't really exist. But there certainly was a community of people from around the world who were already doing it. In this book, I want to show that a career break is possible for you, how to plan for it, how to get the most out of your time on the road, and how to use your career break to your advantage once you re-enter the workforce."       —Jeff Jung
Part of the Traveler's Handbook series, The Career Break Traveler's Handbook is your indispensable tool for dreaming, planning, and finally taking your trip of a lifetime. Filled with tips, stories, and photos from around the world, the Career Break Traveler's Handbook will both excite you and prepare you.
Available now in paperback and for most e-readers!
In The Career Break Traveler's Handbook, you will find:
Real career break stories.
The emerging science behind career breaks.
"Peace of Mind" planning.
How to create a career break budget.
How to get the most out of your trip.
Safety, loneliness and budget stretching travel tips.
Ways to leverage your career break upon re-entry.
Dozens of resources to get you started.
Reviews for The Career Break Traveler's Handbook